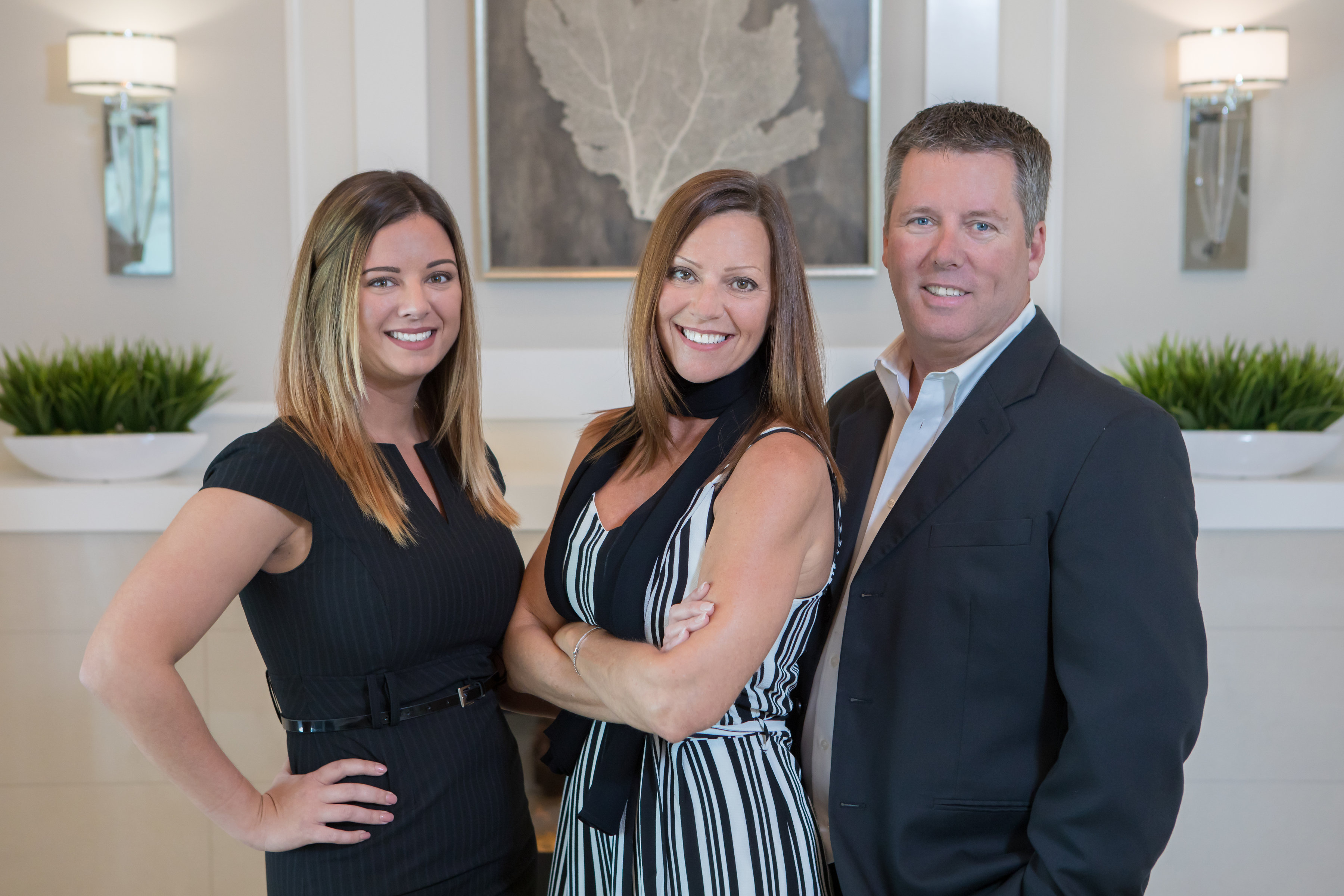 Celebrating its 26th year in the real estate, The Paxton Group offers all the services of a large real estate firm while providing the personal attention of a small family business. With such an extensive background, the Paxton's have experienced a vast array of market conditions. From assisting local home-buyers and sellers to helping international buyers invest in luxury, waterfront homes, The Paxton Group has the history and the skillset necessary to locate and acquire the home of your dreams.
The Paxton Group combines the traditional mindset and methods of real estate with the younger, more innovative, technology-driven needs of the modern buyer. It's truly the best of all worlds.
Passionate about the level of service they provide their customers, The Paxton Group offers their clients a competitive edge with their extensive training and experience in property values. Few realtors can provide the same value and experience to their clients.
The Paxton Group believes in mentoring and developing a full support team. In their current expansion efforts, they are looking to hire, train, and nurture a select few with the motivation and the mindset to succeed.
"We believe every customer should feel like our only customer."
Kym Paxton
Kym Paxton is a realtor and partner of The Paxton Group with over 25 years of real estate experience. Without question, her compassion and love for helping others is what sets her apart. She listens, therefore she understands the wants and needs of her clients which is why her referral stream is literally worldwide.
Kym is also holds a Certified Luxury Designation which assures affluent buyers and sellers that she has the knowledge, skillset and experience necessary to meet their particular needs and demands. In addition, she is a Global Property Specialist, which proves invaluable to our IMG clients along with our international families and investors.
She understands the processes, costs, and complexities associated with building a new home. Having worked with several local builders, she is well versed in construction and proves to be an extremely valuable resource for anyone wanting to build their own home.
Kym is active, fit, charismatic, well liked by the community, and loves spending time with her grandson.
Phil Paxton
In addition to being a realtor and partner of The Paxton Group, Phil Paxton has over 25 years of real estate experience. Before that, he owned and operated his own real estate appraisal company in New Jersey. As he is very well versed and established in generating accurate home appraisals, he can provide a level of expertise most realtors cannot.
In addition to his strong background in home appraisals and real estate, Phil is a Certified Negotiation Expert (CNE), which provides a solid foundation on all elements on the art of negotiation. This is someone you want in your corner. Not only is Phil incredible with numbers, he's honest and has a niche for seeing the potential and value in a home.
Phil enjoys a good round of golf and boating on the Gulf.
Stephanie Paxton
Stephanie Paxton is the Director of Operations for The Paxton Group and also serves as the Technology Ambassador for Keller Williams On The Water Sarasota. As the daughter of Kym and Phil, and a third generation real estate agent, Stephanie has literally been in the industry her entire life and is familiar with every element of real estate. Whether you'd like to discuss selling your home or the latest real estate marketing trends, Stephanie provides a fresh approach and perspective to The Paxton Group.
With a BA in Hospitality Management and a minor in Business from University of South Florida, Stephanie's strong management skills prove her to be an invaluable member of The Paxton Group team. Her innovative ideas for customer service, marketing, and technology are priceless in today's constantly changing market.
Stephanie also loves networking, building business relationships, and being an active member of the community she's proud to call home.